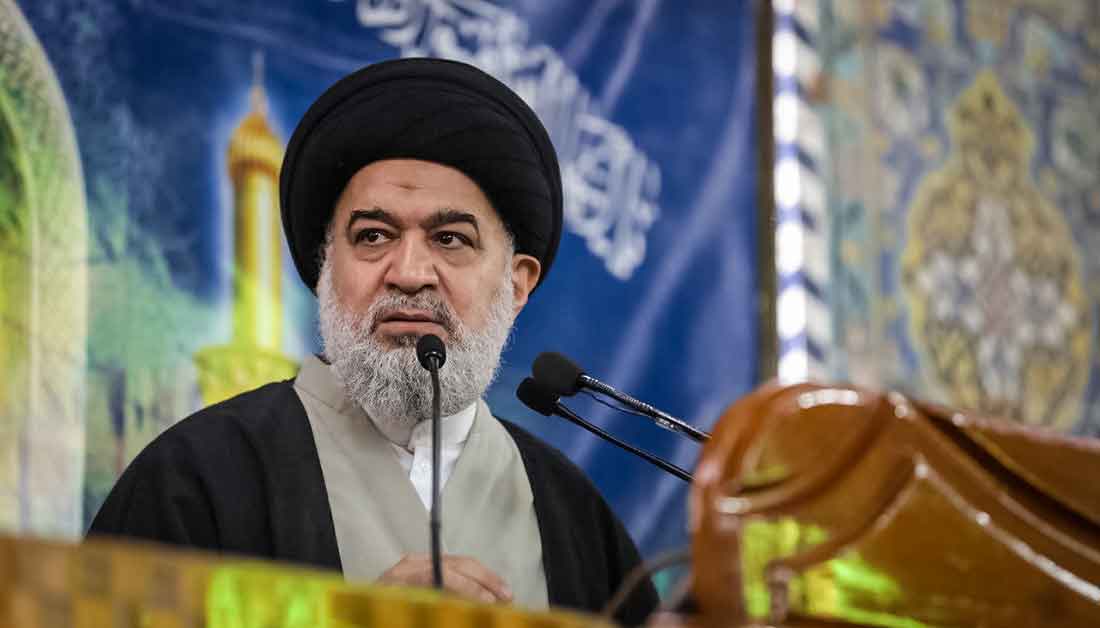 In light of Iraq's recent events, the Shia Muslim Supreme Religious Authority, His Eminence sayyid Ali EsSistani, has condemned all aspects of violence and violations committed by any party, sent his condolences to the families of the victims, and prayed for a speedy recovery for the injured.
Sayyid Ahmed EsSasi, spokesperson, delivered Friday sermon at the Imam Hussain Shrine on February 7, 2020, in which he said: "Despite the Supreme Religious Authority's repeated calls for non-violence, adhering to peaceful protests, and ridding the popular movement —demanding reforms — of the acts that harm citizens' interests and make people lose solidarity and sympathy, none of that prevented the regrettable and painful events that happened the last few days during which precious blood was shed unjustly, and the last one was in the city of Najaf last Wednesday's night."
His Eminence reaffirmed that the official security forces are indispensable to avoid chaos and disorder — they have to take responsibility, ensure security, and protect peaceful protesters, citizens and their interests from the infiltrators and saboteurs, adding that it's unjustifiable if the security forces don't do their job, and there shouldn't be anything that may prevent them from doing what they are there for. He also noted that the security forces have to be quite professional and avoid the use of violence in dealing with peaceful protests.
A significant point the Supreme Religious Authority touched on was that the new government must be trustworthy and able to pacify the situation, regain Iraq's reverence, and take the necessary steps to hold early elections devoid of foreign interference, stressing — again — that His Eminence is not concerned in interfering in or expressing opinion about any details of any step taken in this respect.
Imam Hussain Shrine
المرفقات